Please fill out the details
we will get in touch
Let the Expert Gardeners Hackney Transform Your Garden in E5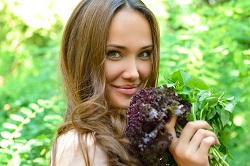 E5 is quickly realising just how easy it is to hire an expert gardening service, and the most in-demand company you'll come is Gardeners Hackney. We cover everything from landscaping right through to garden clearance. Simply call us now and we can discuss the options with you. We can provide free quotes and aim to respond to your requests as swiftly as possible. Our gardening experts are ready and waiting, so why not give us a call as soon as possible?
No Challenge is Too Big For Gardeners Hackney
If you've got a large garden, you might be struggling to manage it yourself throughout the year. Even if it is divided into different areas (such as grass, patio or flower beds), it can be very time consuming to keep them all in good condition. That's the reason why we are offering a wonderful range of garden maintenance E5 options. We can offer landscaping and then follow up with lawn maintenance too. We can help make your garden that little bit easier to manage!
Spend Quality Time in Your Garden in E5
If you've been looking forward to having BBQs and parties in your garden this year, you might be keen to make sure your garden is kept in great shape. If your flower beds need sprucing up, our weed control options can take care of that. If your grass is looking a little worse for wear, then our lawn planting service may be just what you need. Landscaping is also an option, provided by our skilled landscape designers in E5. Our services are incredibly well priced and cover a large array of garden redesign and maintenance options available in the entire Hackney region.
Don't stress out! Choose Our Gardening Company For All Your Issues in Hackney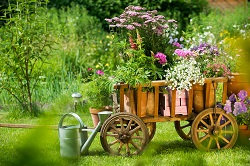 No need to fret any more about the state of your garden if your neighbours or family are popping over! We can respond swiftly to help bring your garden back to life with a whole host of service packages in E5. We can provide a vast array of garden maintenance options should you need them, and we can offer all these at highly competitive prices. Our expert Hackney gardeners aim to respond to call outs as swiftly as possible, so even if you've got a tight deadline, get in touch. We will always do our best to bring you the very best in professional garden care.
Do You Think You Can Use a Gardening Helping Hand?
Need help with your garden? Even the most skilled gardeners can need a helping hand every now and again these days. That's why we've developed a wide range of gardening services in Hackney to assist dedicated garden owners. We help you out with taking care of your outdoor space, offering regular visits using our own professional equipment. Our expert landscape gardeners can also apply their expertise to enhance and develop the layout and manageability of your garden. Do not despair if you cannot manage to tackle your garden issues on your own!
Call in the Professional Gardeners Hackney!
The E5 region is fast becoming home to the best in garden maintenance services. Why? Because We have been offering hugely affordable options on skilled and dedicated services throughout the area for years now. We can offer an array of money saving options on general maintenance and garden redesign. We're also offering garden clearance, to help you clear out that unwanted garbage or junk from the garden. Book our gardeners Hackney today! You won't regret it!
Save
testimonials
what customers say
These are great gardeners. Can't fault them at all. They turned up on time weren't expensive and got my garden looking fantastic in a very short amount of time. Thanks, Gardeners Hackney.
Deliah Carston
I required some lawn care at my rental house. Lawn Care Company Hackney had the lowest rates so I hired them to do maintenance twice monthly. No issues so far and it is nice to save a few pounds.
Leigh O.
Gardeners Hackney did a fantastic job on my garden design. I am going to have them work on the lawn of my store next. I got an amazing deal as well.
A. Kristofferson
Their gardeners are perfectionists. GardenersHackney totally transformed the state of my back garden. I was thrilled with what transpired. I couldn't have asked for anything more from this company.
Anna S.
The pricing and time of completion was accurate, and the standard of work was high. Hackney Landscapers truly are an amazing gardening company.
K. Bridges
Garden Designers Hackney are a simple and affordable gardening company that do everything I need to a very high quality.
Albert Pillman
We looked forever to find the right company to do our garden design when we were building our first home. Hackney Landscapers was the only company that offered all of the services we needed at a reasonable price.
Rick N.
Hackney Landscapers has done a great job and in a low-cost, punctual, quick and professional manner. Their gardeners were polite and I saw no sign of slacking. I would definitely use this company and crew in the future and recommend...
Thomas Marshall
Garden Designers Hackney took care of all may garden waste. There was nothing I had they wouldn't take and they removed everything with ease. There were no accidents, damages or problems, just as swift garden clearance service.
Olivia Parks
I always had it in my imagination as to which plants when sowed would enhance the beauty of my garden, but for some reason, it never turned out to satisfy me. Then, I read somewhere about Landscaping Companies Hackney, and ran by them...
Iris L.